Get a pick-me up.
RenewalMD's IV infusions and booster shots will leave you refreshed, revitalized, and rejuvenated. Want to turbocharge your immune system? Recover from a night on the town? Then schedule your infusion now.
Non-Surgical Interventions

Surgery isn't the only path to turning back the hands of time. RenewalMD offers a wide variety of non-surgical interventions that will help shape and contour your body and face, from injectables and dermal fillers to a host of non-invasive laser procedures to a full array of aesthetic and med spa services.
Products

What we put on and into our bodies is just as important as what surgical and non-surgical treatments we are willing to undergo. It is for that reason that the cosmetic surgeons of RenewalMD formulated their own line of high-quality skin care products, with a soon-to-launch nutritional supplement line to follow.

HERE'S WHY WE THINK WE'RE DIFFERENT
Our Holistic Approach to Aesthetics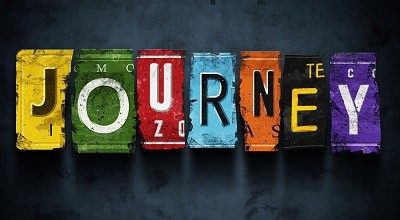 We believe that life should be like a stroll, not a fight. Every year, regardless if you're 18 or 85, you should feel great and look even greater as you enjoy a high quality of life. It's not only about how you look and feel on the outside, but also what's going on in the inside.
Surgery, Botox injections, fat-reducing procedures, and collagen-building lasers focus on part of the equation, but not the entire equation.
These are the fixes, but many times a quick fix is only a temporary solution – or maybe not required at all.
Helping you achieve your goals require that we rethink our approach to designing your aesthetic road map. We need to see the whole you – not just the obvious wrinkles that can be eliminated with a dermal filler or the love handles that we can make disappear with our skills with a scalpel.
We need to understand what you put in your body, on your body, and what you do with your body. And, if there are areas that need addressing as part of your long-term plan, then we need to help with that, too. That is what RenewalMD is all about – being your one-stop source for all things aesthetics.
We hope you join us in this journey, because if you are ready for renewal, then so are we. Call us, and let's get started on your journey.
MEET THE PHYSICIAN BEHIND RENEWALMD
QUICK CONSULT REQUEST: SUBMIT AND WE'LL CALL YOU BACK
OUR MOST CURRENT PATIENT REVIEWS
IN THE NEWS
Dr. Meghan McGovern on Mommy Makeovers
The surgeons at RenewalMD are considered subject-matter experts on all things cosmetic and plastic surgery and are regularly sought out for anti-aging advice. Here is a recent interview with Dr. Meghan McGovern, who discusses mommy makeover surgery and benefits.
JOIN US AT OUR NEXT EVENT
Statesboro Location
Join us in Statesboro from 9 a.m. to 4 p.m. on Thursday, November 5, for a Day of Beauty. 20% off virtually everything, including neurotoxins and dermal fillers, med spa treatments, RF microneedling, IV infusion therapy treatments and booster shots, RenewalMD skin care products, essential oils and CBD products, and all laser treatments, including Ultherapy.
YES, WE MUSE, TOO!
Our Latest Musings
There are many approaches to self-care that don't take up much of your time and, more important, your budget. Let us count the ways.
Life changes with the arrival of a new child, and this can be the just opportunity to refresh your look as you change your outlook. A mommy makeover can take shape from a tummy tuck, breast lift, liposuction, facial re-freshening, or any combination that suits a woman's goals. The thing about a mommy makeover is that it can be a [...]
A tummy tuck, known as abdominoplasty in medical circles, removes excess skin and fat, and tightens underlying muscles. It can rejuvenate a person's appearance in a place that many men and women would like to see improvement. A wide weight fluctuation, prior surgery, or childbirth can make a tummy tuck the central strategy for improving body shape. In other cases, [...]