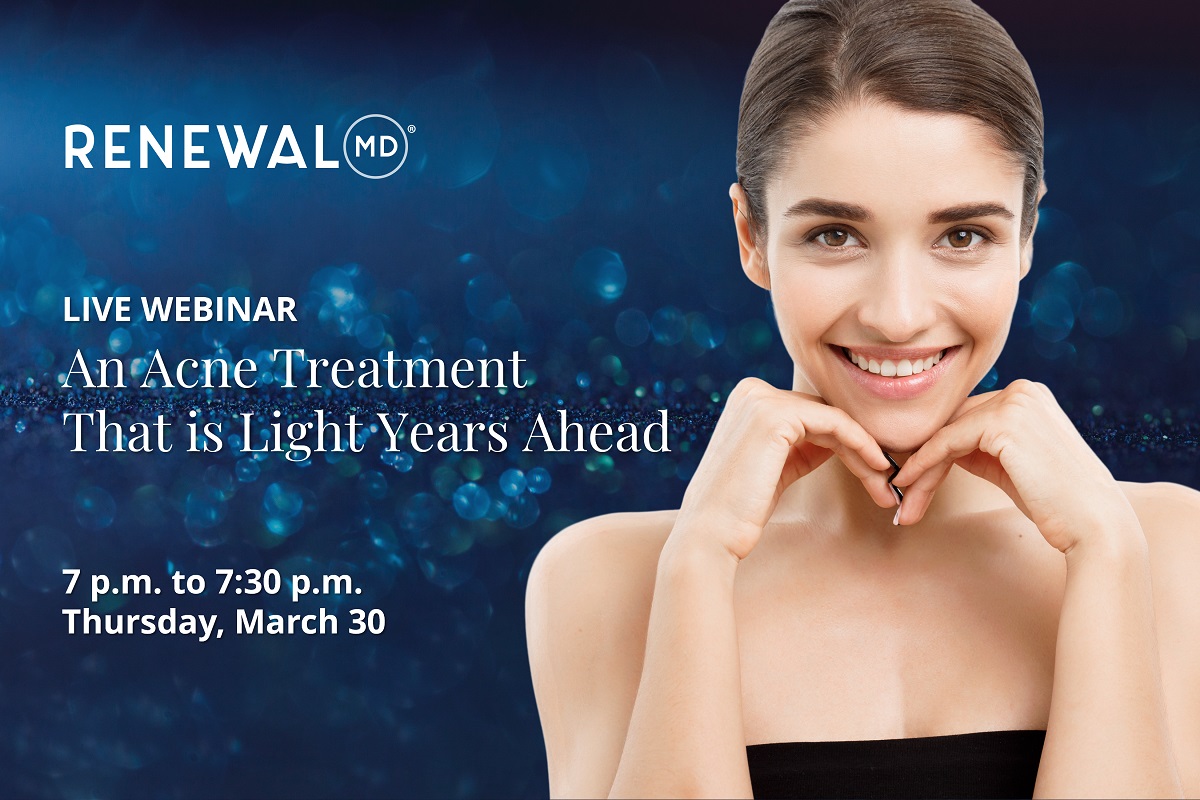 Live Webinar
7 p.m. - 7:30 p.m.
Thursday, March 30
About This Event
In this 30-minute webinar, you will learn about AviClear, the first and original FDA-cleared energy device for the treatment of mild to severe acne that is now available at RenewalMD's Savannah and Statesboro locations.
AviClear's 1726 nm wavelength treats acne at the source by selectively targeting and suppressing the sebaceous gland safely and effectively. Designed with patient comfort in mind, AviClear is enhanced with AviCool contact cooling for an optimal and safe treatment experience.
The laser improves your acne over the course of three monthly treatments, each of which is about 30 minutes in duration. It is safe for all skin types and tones and there is very minimal downtime after treatment.
When you attend this webinar, you will receive 25% off your package of three treatments, and you can use this special offer for a member of your family. You must attend the webinar to receive the discount.
Register for This Webinar