MORE BANG FOR YOUR BUCK
Emsculpt NEO
Savannah, GA
Emsculpt NEO is the first and only non-invasive body-sculpting procedure that provides simultaneous fat elimination and muscle building in a combined 30-minute session.
Reduce fat by as much as 30%
Increase muscle volume by up to 25%
Tighten skin
All in four 30-minute sessions
RenewalMD is the first and only provider in the greater Savannah area to offer Emsculpt NEO, a revolutionary new non-invasive body-sculpting treatment that treats patients up to BMI 35. And now, for a limited time, you can get special pricing on Emsculpt NEO plus receive a complimentary IV infusion therapy treatment with each session.
Get the abs you just can't get from situps alone!
Sculpt your derrière without resorting to squats!
Can also be used to tone arms and calves!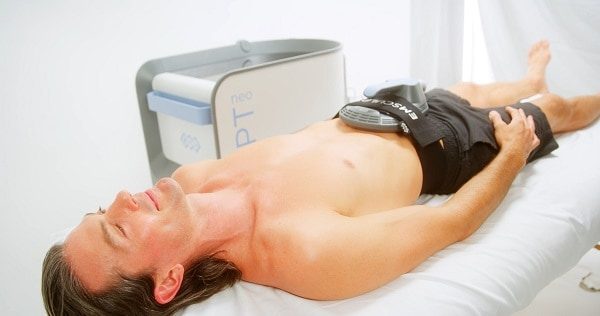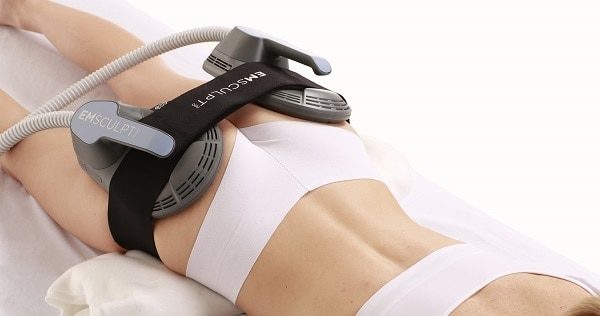 PRICING
An four-treatment package is $3,200.
PLUS
Because proper hydration enhances your Emsculpt NEO results, we're giving you a free IV infusion with each treatment – that's a value of $488.
HOW EMSCULPT NEO WORKS
Emsculpt NEO is based on an applicator simultaneously emitting  synchronized RF and HIFEM+ energies.
Due to the radiofrequency heating, the muscle temperature quickly raises by several degrees. This prepares muscles for exposure to stress, similar to what a warm up activity does before any workout. In less than four minutes, the temperature in subcutaneous fat reaches levels that cause apoptosis, which means that fat cells are permanently damaged and slowly removed from the body. Clinical studies showed on average a 30% reduction in subcutaneous fat.
Bypassing the brain limitations, HIFEM+ energy contracts the muscle fibers in the area at intensities that are not achievable during voluntary workout. Extreme stress forces the muscle to adapt, resulting in an increase in the number and growth of muscle fibers and cells. Clinical studies showed on average a 25% growth in muscle volume.
CLINICAL STUDIES
Using the most reputable scientific methods, Emsculpt NEO showed consistency in eliminating fat and building muscle. The average results of three Emsculpt NEO clinical studies showed:
25% m

ore muscle on average

30% l

ess fat on average
FREQUENTLY-ASKED QUESTIONS
SCHEDULING A CONSULT
Dr. McGovern will discuss your options during your consultation in one of our two Georgia offices. Call 912.920.2090 or complete and submit the form to schedule a complimentary and confidential consultation.
REQUEST YOUR COMPLIMENTARY EMSCULPT NEO CONSULTATION
REAL PATIENT REVIEWS