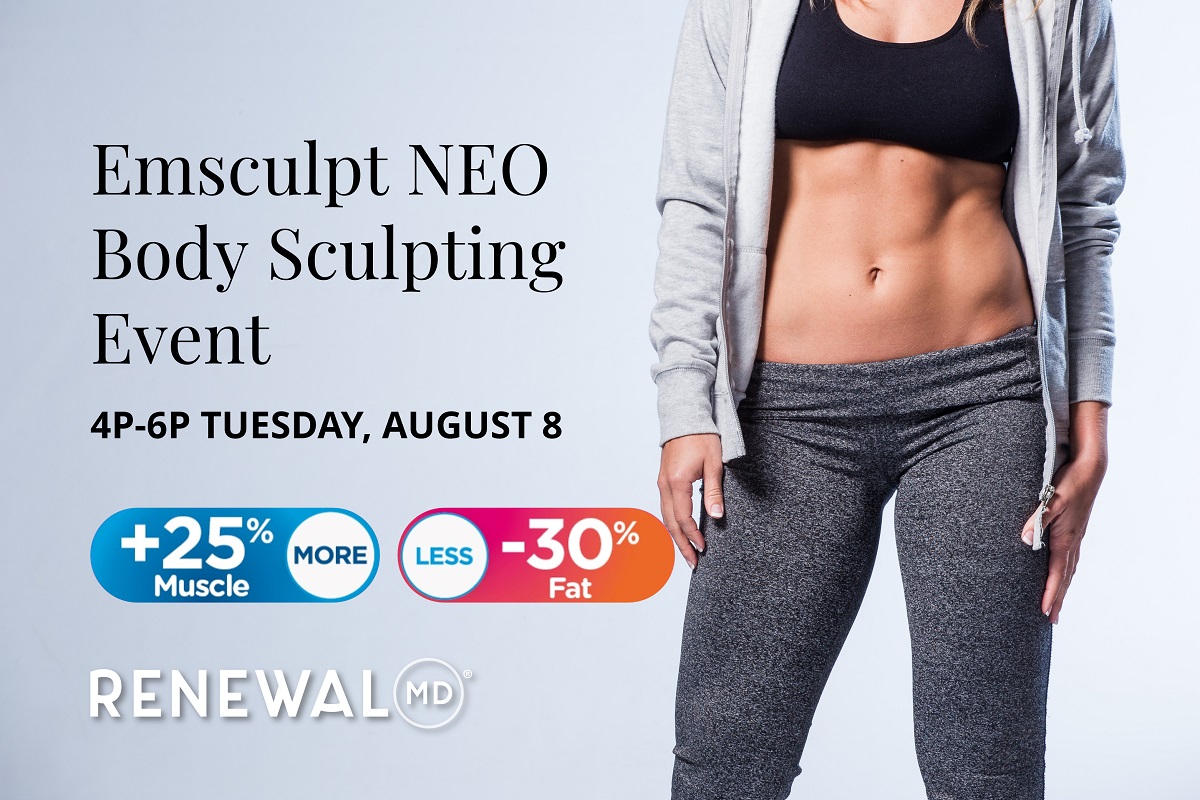 Emsculpt NEO Body Sculpting Event
4 p.m. to 6 p.m.
Tuesday, August 8
900 Mohawk Street,
Savannah, GA
About This Event
Join Dr. Meghan McGovern and her staff for our Emsculpt NEO Body Sculpting Event from 4 p.m. to 6 p.m. Tuesday, August 8. Emsculpt NEO is the first non-invasive device that helps eliminate fat cells AND build muscle in a single 30-minute treatment session. The end result is less fat and more muscle, in less time and money. Best of all, Emsculpt NEO can treat patients up to BMI 35.
Wait! It gets even better! For attendees who are interested, we'll also demonstrate Emsella, which is a non-surgical, non-invasive treatment for incontinence caused by a weakened pelvic floor. The Emsella chair emits a high-intensity focused electromagnetic (HIFEM) wave to create supramaximal contractions within the pelvic floor muscles over a 30-minute session.
Here's what's in store:
Live demonstrations of Emsculpt NEO and Emsella. You may even be selected as a demonstration patient!
Incredible door prizes!
Emsculpt NEO and Emsella packages so good that we are not permitted to publicly disclose them!
Hors d'oeuvres and refreshments.
You'll have the opportunity to learn how Emsculpt NEO and Emsella work, see the technology in action, meet our team, enjoy some food and drink, all while having access to the best Emsculpt NEO and Emsella packages we have ever offered! This is your chance to discover the benefits of Emsculpt NEO and Emsella and ask any questions you may have about the devices.
Don't miss out on this exciting opportunity to learn more about Emsculpt NEO and Emsella. RSVP today.
RSVP for This Event