Non-Surgical Interventions

Surgery isn't the only path to turning back the hands of time. RenewalMD offers a wide variety of non-surgical interventions that will help shape and contour your body and face, from injectables and dermal fillers to a host of non-invasive laser procedures to a full array of aesthetic and med spa services.

HERE'S WHY WE THINK WE'RE DIFFERENT
Our Holistic Approach to Aesthetics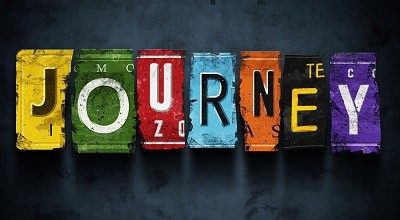 We believe that life should be like a stroll, not a fight. Every year, regardless if you're 18 or 85, you should feel great and look even greater as you enjoy a high quality of life. It's not only about how you look and feel on the outside, but also what's going on in the inside.
Surgery, Botox injections, fat-reducing procedures, and collagen-building lasers focus on part of the equation, but not the entire equation.
These are the fixes, but many times a quick fix is only a temporary solution – or maybe not required at all.
Helping you achieve your goals require that we rethink our approach to designing your aesthetic road map. We need to see the whole you – not just the obvious wrinkles that can be eliminated with a dermal filler or the love handles that we can make disappear with our skills with a scalpel.
We need to understand what you put in your body, on your body, and what you do with your body. And, if there are areas that need addressing as part of your long-term plan, then we need to help with that, too. That is what RenewalMD is all about – being your one-stop source for all things aesthetics.
We hope you join us in this journey, because if you are ready for renewal, then so are we. Call us, and let's get started on your journey.
MEET THE PHYSICIAN BEHIND RENEWALMD
QUICK CONSULT REQUEST: SUBMIT AND WE'LL CALL YOU BACK
OUR MOST CURRENT PATIENT REVIEWS
JOIN US AT OUR NEXT EVENT
YES, WE MUSE, TOO!
Our Latest Musings
Radio-frequency thermal treatments have proven for years to provide effective therapy for conditions ranging from sleep apnea to incontinence. Their effectiveness in vaginal rejuvenation is so clear, and the satisfaction of patients with the results they experience is so profound, that it is fair to describe ThermiVa as a breakthrough. Non-Invasive Feminine Rejuvenation Life can be hard on "the lady [...]
The acceptance of breast augmentation as a reasonable choice for women who want to enhance their appearance is widespread, and it continues to grow. It is the No. 1 cosmetic surgical procedure by a substantial margin. Now nearing 300,000 procedures annually in the U.S., breast augmentation might still be seen by some as too optional or luxurious to consider. Medical [...]
The popularity of injectables for rejuvenating the face is so great that it sometimes looks like the world might be taking it too lightly. The skill that comes from having a board-certified plastic surgeon at the head of the practice is called for even at the stage of selecting which injectable is right for you. An advantage that comes from [...]